Professional User Interface Design for LabVIEW
Do you have an important LabVIEW application that does not look very professional or modern?
Did you know that you can increase your return on investment (i.e. generate more business value) by improving the visual design and user experience of your software?
Are you an engineer or scientist who appreciates the value of good software design, but don't really know where to start? After all, you're not a graphic designer.
At JKI, we're experts in transforming ordinary LabVIEW programs
into professional, modern applications that users will love!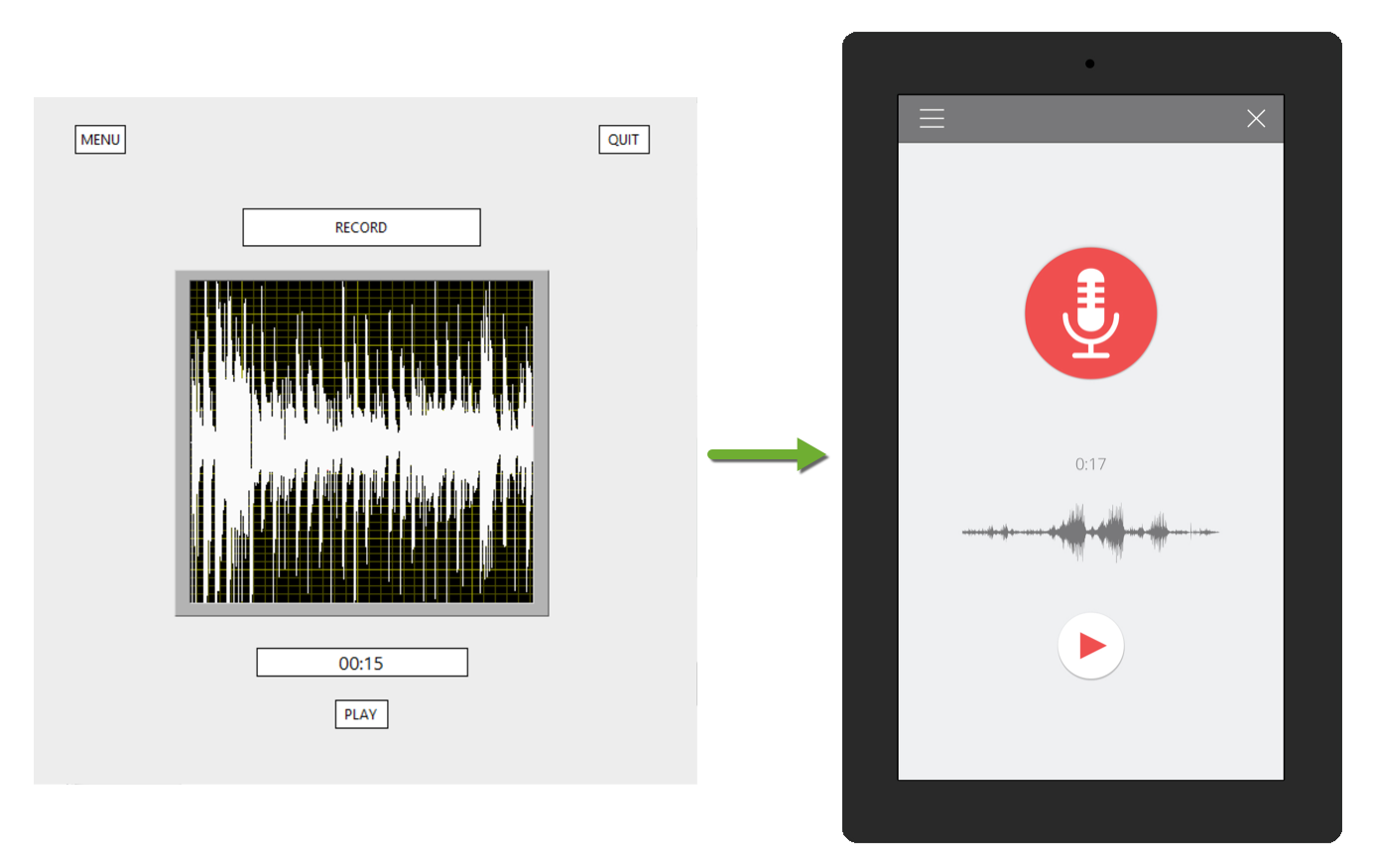 A simple voice recorder app, written in LabVIEW, that JKI transformed into an elegant touch app. Watch our webinar and see how we did it, here.
LabVIEW is one of the best tools around for helping scientists and engineers build incredibly innovative and cutting-edge systems, but admittedly, the out-of-the-box graphical user interfaces (GUIs) in LabVIEW don't look very visually appealing. Ugly software is fine for the R&D lab where you're testing your ideas, but once your software grows in scope and impact within your organization, there's a lot of value in making your software *look* as good as it works.
How a Professional User Interface Adds Value
For start-ups, having software that looks polished and professional can help you:
Get funding

-- Demonstrate value to investors and key stakeholders. Even though you're a small company, you should look like you mean business.

Sell Products

-- Acquire new customers and partnerships, by having software that looks solid and well-designed. Looks do make a difference.

Align and Motivate the Team

-- Motivate the entire team and company by making your product prototype look and feel awesome. Give your team something real to wrap their heads around.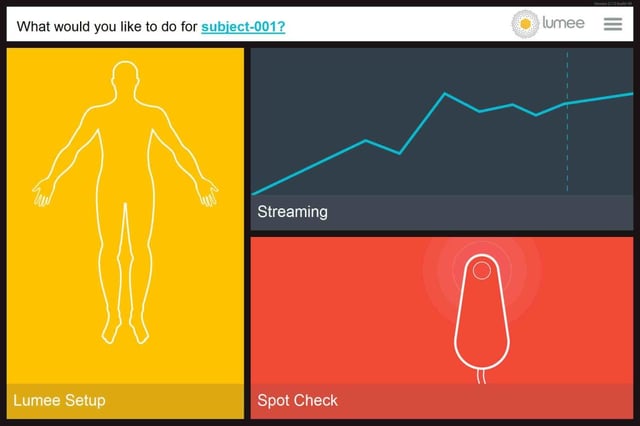 A touch app for a medical device created by JKI and written entirely in LabVIEW.
See it in action, here.
For advanced R&D groups in larger companies, having software that looks polished and professional can help you:
Ship LabVIEW software that looks great --

Many large companies have designers, but integrating those designs into a LabVIEW application isn't a common skill set. JKI can help.

Look better than the "real software" group

-- Oops, did we say that out loud? Well, yes, you can create software in LabVIEW that looks even better than what the "real" software group in your organization can create.
For manufacturing test, software that is visually appealing and has a well-designed user experience can help test operators/technicians:
Increase Test Operator Engagement - Test operators will like their job more if they don't have to look at ugly software all day, every day. Keep testers engaged!
Increase Test Throughput - More intuitive software means fewer mistakes by operators, which means reduced scrap and test time. Increase your test results and capacity!
Impress Your Boss. Look Like a Rock-star!
The value delivered from a professionally-designed user experience will undoubtedly earn you and your team a reputation for creating amazing software that people love to use and that delivers tremendous value within your organization. And, who knows, maybe you'll get that big promotion (or at least, your users will be singing your praises and asking fewer questions about how the software works)!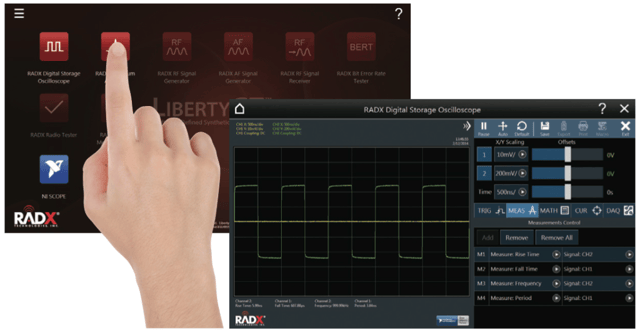 Amazing Software User Interfaces created by JKI and written entirely in LabVIEW.
Read our case study, here.
JKI's UI Design Services and Packages
At JKI, our specialty is using LabVIEW to help our customers get their innovative high-tech systems up and working fast, and we know there's incredible value in making their LabVIEW applications look, on the surface, just as great as they work, under the hood. Let us help you give your LabVIEW application an amazing and modern look and feel.
Pick a LabVIEW User Interface "Upgrade Package" that works for you
UI Cleanup - My UI is a mess. Can you make it look presentable? (Typically 1-2 Days of Work)
UI Makeover - Make your UI look highly professional. We'll work to clean up use of colors. (Typically 3-5 days of work)
Complete User Experience Design - Wow the socks off your users with a custom visual design for your application! It will look like modern software and have a custom look and feel for your company. (Typically 1 or more weeks of work)
We take great pride in the fact that we can make any LabVIEW application looks like professionally-designed software. We do this by pairing up our world-class LabVIEW team with, professional graphic designers and user experience specialists.
Contact Us Today for a Free Estimate

Think a UI overhaul is complicated and expensive? Think again. For simple UIs, we can often complete the work in a matter of days.

Contact us today and find out how JKI can help give your amazing LabVIEW application the professionally-designed user experience it deserves. (And, who knows, you just might get that promotion!)