On Demand Webinar with LabVIEW Champion, Tomi Maila
If you are a frequent user of LabVIEW, then you're probably already familiar with Actor Framework, the standard tool that has shipped out with LabVIEW for many years. Knowing how to maximize this tool though, is another story. The learning curve can be rather steep as it requires a paradigm shift in thinking on how to architect applications. We've created a new webinar with one goal in mind: to help users feel more familiar with the Actor Framework and actor model.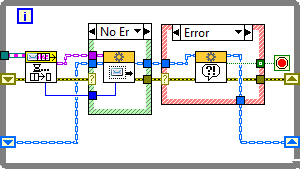 Join LabVIEW Champion and JKI partner, Tomi Maila in a 40-minute webinar as he introduces you to the fundamentals of the actor model for software development and how the actor model allows you to create robust and modular applications in an elegant way.
Tomi will take this theory into practice by showing how to create a simple actor-based application in LabVIEW using the Actor Framework. He will guide you through the basic components of the Actor Framework and how to effectively use them.
Join Tomi to learn:
What is the actor model for software development
How to architect applications using the actor model
How to launch and stop actors in the Actor Framework
How to add public methods to your actors
Duration: 40 minutes
Level: Intermediate