Happy Valentine's Day! We hope you enjoy your day and receive some LabVIEW love from all of us at JKI.

You can download the source code for this VI below. It is compatible with LabVIEW 2015 and newer. Spread the love!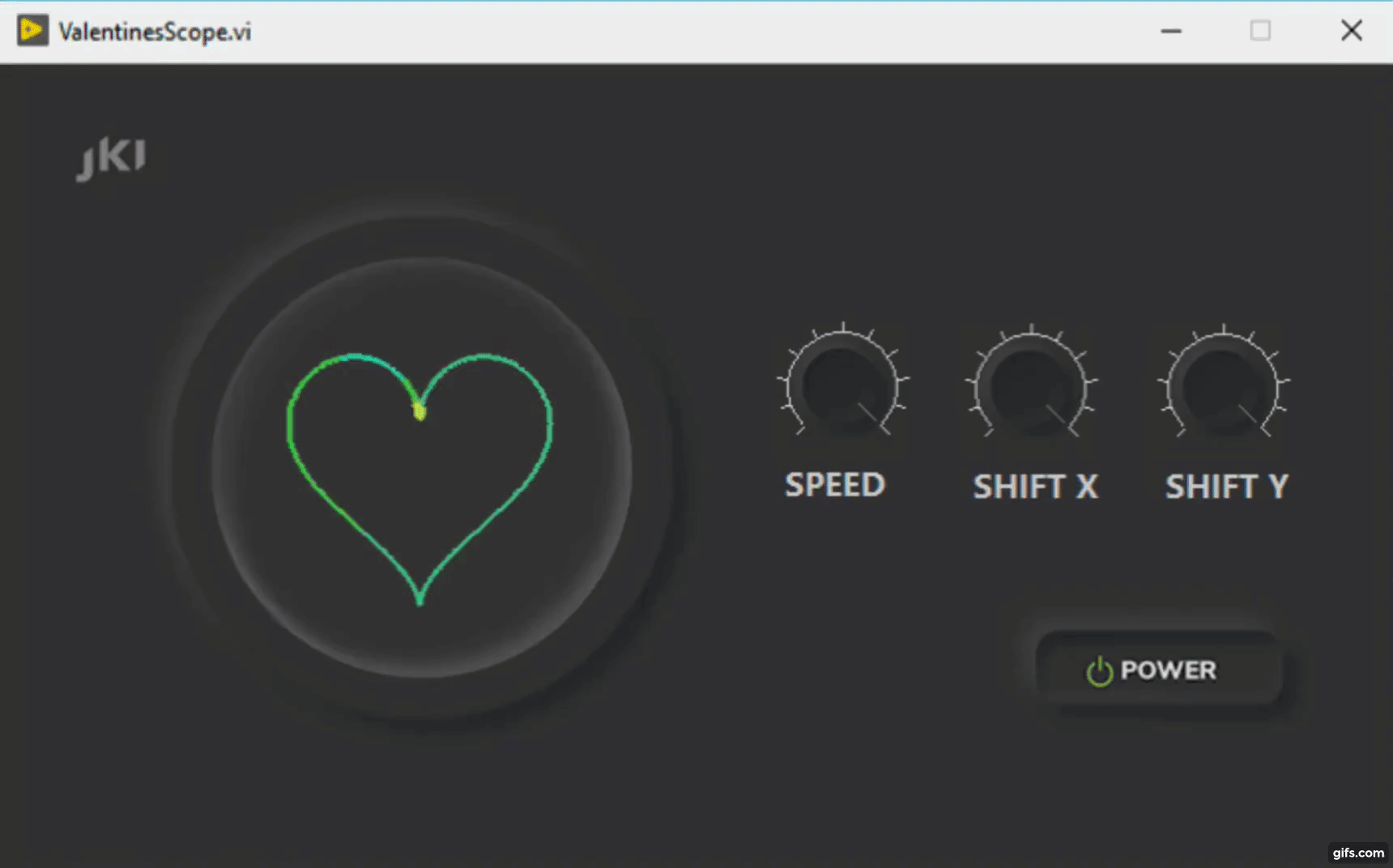 When we are not spreading love around the world, at JKI we develop software, architect solutions, and design user interfaces to automate, test, and control complex systems using a combination of LabVIEW and Python. Our customers include large corporations and startups in industries like automotive, energy, biotech, semicon, and aerospace.
Enjoy!