At JKI, we love working on projects that make a big difference in the world: from biotech, to medical devices, to clean energy, and beyond.
That's why we're thrilled to announce JKI's sponsorship and technical advisor role to the CalWave Power Technologies team at UC Berkeley, as they gear up to compete in the finals for the DOE Wave Energy Prize later this summer. (We're also excited, because we have several UC Berkeley Engineering and Physics grads at JKI -- Go Bears!)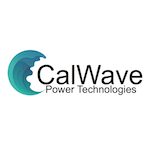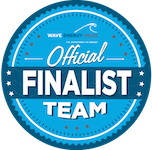 "We are very excited to have JKI as a partner and technical advisor on this impactful project," said Marcus Lehmann, project lead at CalWave Power Technologies. "Not only are JKI's engineers a pleasure to work with, their LabVIEW and embedded control systems knowledge and expertise are unparalleled. They are a valuable asset to our team."
CalWave Power Technologies has developed a novel Wave Energy Converter (WEC) device that can harness renewable power of ocean waves to produce electricity and freshwater. Their simple and scalable device is called the WaveCarpet, a synthetic-seabed-carpet that has the ability to extract wave energy. It operates submerged, allowing it to survive stormy seas, causing no visual pollution or posing any collision danger.
According to the Department of Energy (DOE), wave energy has the potential to power over 100 million US homes. That's a huge potential for increasing the use of clean, renewable energy!

Gearing up for wave tank testing!
CalWave Power Technologies is working to upgrade its 1/50th scale system to a 1/20th scale system for the competition this summer. That's not a lot of time! Knowing that JKI specializes in helping companies get their high-tech products to market fast, they reached out to JKI to help them use LabVIEW and National Instruments hardware for the control and data acquisition system of their WaveCarpet device.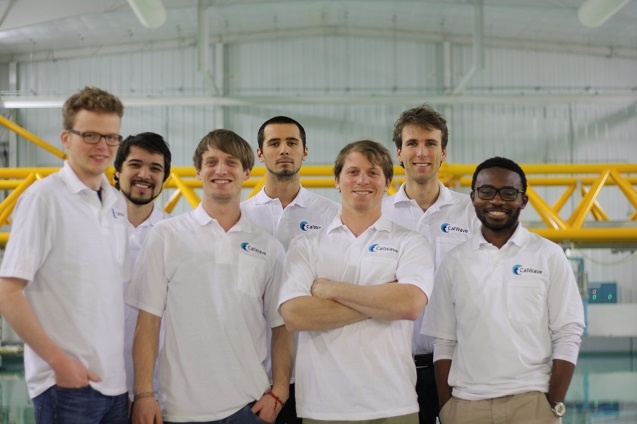 The CalWave Team!
JKI is very happy to be working with the CalWave Power Technologies team and excited for the competition this summer. Regardless of who wins the competition, all of us on the beautiful planet earth will win as this important technology is further refined and brought to fruition -- we're extremely appreciative of everyone's efforts to make that a reality.
We'll keep you posted on progress as CalWave Power Technologies moves closer to the Wave Energy Prize final event, later this summer.