We are glad to introduce the 4K JKI State Machine template. This template will allow you to leverage the full size of your screen when writing LabVIEW code.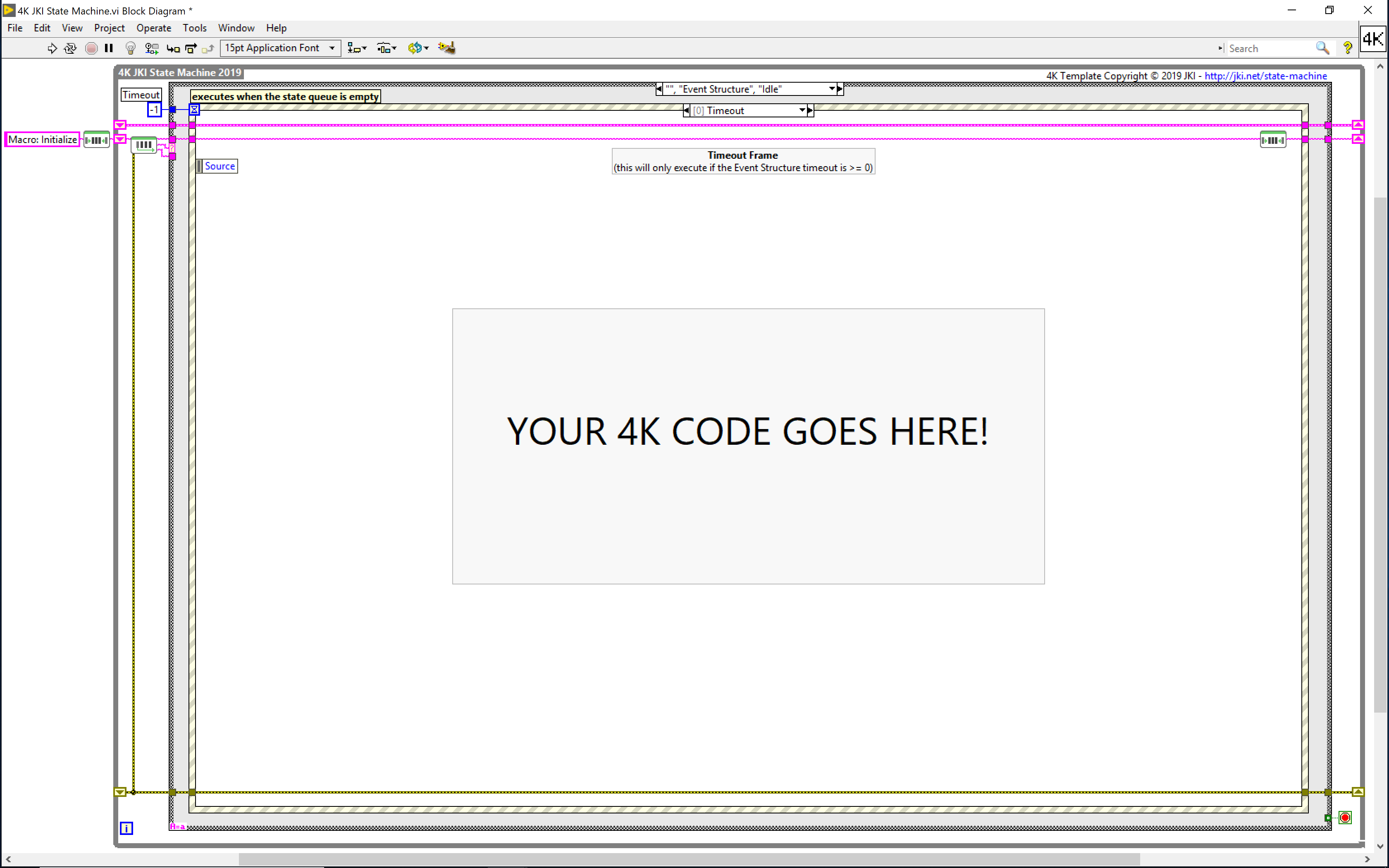 With this new template you'll be able to:
Add more code to each state
Use larger fonts for your comments and labels
Minimize the number of states because now you can have ALL your code in one state!
We suggest you try it in a 4K curved display. It looks huge!

Enjoy!
The JKI Team
P.S. Today is April 1st :)