We are happy to announce that our newest case study is up on our website. For this project, JKI worked with Plasma Ruggedized Solutions (PRS), a provider of plasma-based desmearing and surface-treatment services, to rescue their Plasma Treatment Control Software (PTCS) from obsolescence.
The objective of the project was to update and upgrade PRS' PTCS by using LabVIEW 2017 to make it compatible with the latest operating systems, to modernize its user interface, and do it quickly; all without interrupting PRS' manufacturing flow.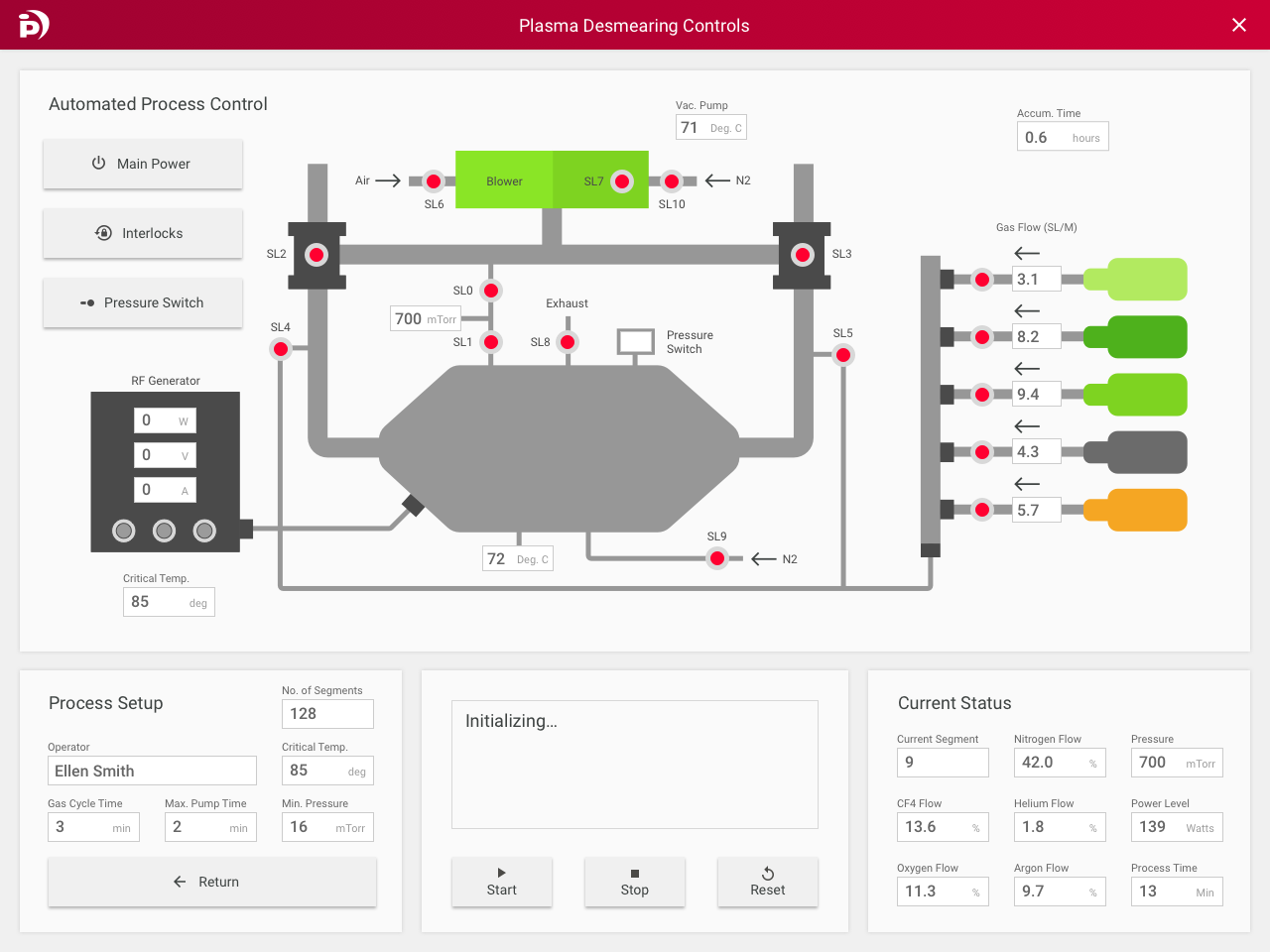 JKI upgraded the software from LabVIEW 7 to LabVIEW 2017, addressed compatibility issues as they arose and validated operation of the final, upgraded systems. Moreover, JKI created a contemporary visual design for the updated PTCS user interface that represents the system more accurately, is easy to use, and looks intuitive.
It took only two and a half weeks to put the updated, upgraded software into the production flow and PRS is now rolling out the upgraded software to a dozen of its customers for use on their plasma systems.
Read the full case study to learn more about this application or contact us to learn how JKI can help you rescue critical control software from obsolescence.
The JKI engineering team can enter the design process at any point in the product lifecycle, from inception to refinement, and can help bring a quality product to market.