We've just released EasyXML 2.0, a major update to the tool that makes generating and parsing XML data with LabVIEW as easy as creating a cluster!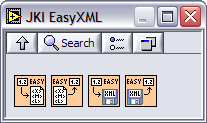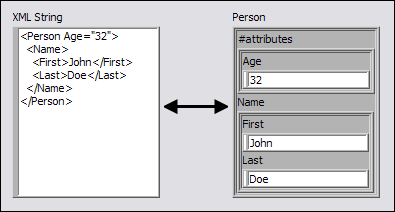 What's New in EasyXML 2.0?
EasyXML 2.0 includes major performance improvements when parsing XML. It also fixes several bugs. See the EasyXML 2.0 Release Notes for full details.
Download EasyXML
You can download & install the demo version of EasyXML using VI Package Manager. Just press the "Check the Network for Available Packages" button to refresh your package list, and then install the jki_lib_easyxml-2.0-1 package. The demo version of EasyXML is fully functional, but periodically displays a reminder dialog urging you to upgrade to the paid version.
Purchase EasyXML
If you try EasyXML and like it, you can purchase the full version of EasyXML in our store.
Special Discount for Existing EasyXML Customers
JKI is pleased to offer a free upgrade to EasyXML 2.0 for any customers who purchased EasyXML on or after January 1, 2010. We also offer a 35% discount on EasyXML 2.0 to all other previous EasyXML customers. If you are an existing EasyXML customer, you should be receiving an email with instructions on how to redeem these discounts. If you don't, please send an email to customer-service@jkisoft.com with your original Order # or the email address you used to place the order, and let us know!