We've made some improvements to the JKI State Machine Editor that we're excited to tell you about.
First, there's a new Quick Search Filter Box (see screenshot below) that lets you filter out states to only show the one's you're looking for. We've being testing this out at JKI and it's extremely useful, especially for large State Machines (with lots of states)!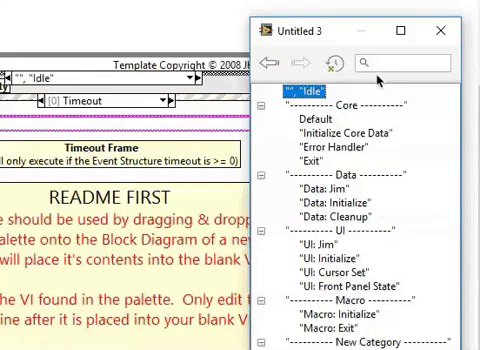 Additionally, we've fixed a few annoying usability bugs that we think you'll be happy to see resolved.
You can download the latest version of the JKI State Machine Editor with VIPM here. You can see the full release notes here.
Love the JKI State Machine Editor? Tell your friends and co-workers, and do let us know @jkisoftware.