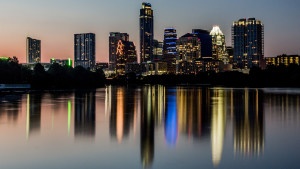 Once again, NIWeek is upon us. You've got your schedule almost dialed in. You know which technical sessions you'll be attending (all three of the JKI sessions, of course!) and what booths you must visit but still aren't sure about what other fun events are not to be missed. Well, we're here to help! Check out our "unofficial" guide to NIWeek fun in Austin:
Sunday, August 2
Ginger Man @ 8pm - For the early birds who arrive in Austin before NIWeek officially kicks off, check out Champion Rendezvous at the Ginger Man beginning at 8pm. This informal pre-conference gathering is a great place to meet folks and share a few drinks before things really get crazy at the conference.
Monday, August 3
Prepare for the CLA Exam @ 1-3pm - From 1-3pm take the Certified LabVIEW Architect Prep Course at Booth 3 on the expo floor. While you're at it, you might want to read up on How to Pass the CLD/CLA Exam the JKI Way and Why LabVIEW Certification Matters.

Party in the Expo Hall @ 5:30pm - The NIWeek Kick Off Happy Hour kicks off at 5:30 in the Expo Hall. Free beverages for all! Access to Monday's sessions are limited though, so be sure to check your badge to see if you are special enough to join this soiree.
Tuesday, August 4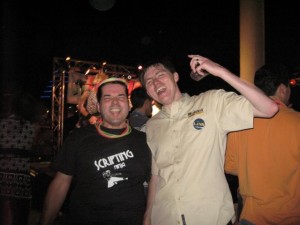 NI Community Party @ 5pm - Enjoy another night of free food, beer, and music on NI at the Community Block Diagram Party and Happy Hour in the Expo hall! The festivities begin at 5pm.
LAVA Community Party @ 7pm - Still hungry and craving some of that awesome Texas BBQ? Want to meet some of the most active and prominent LabVIEW community members? Don't miss the LAVA BBQ at the Scholz Beer Garden, beginning at 7.
Wednesday, August 5
LabVIEW Coding Challenge @ 5pm - Think you have the chops to be the fastest LabVIEW programmer? NIWeek wants to challenge you at the World's Fastest LabVIEW Programmer Challenge in the Tech Theater. Put your speedy skills to the test and you may walk away with a trophy! The fun begins at 5pm.
Check out this cool video from the 2013 LabVIEW Coding Challenge
[embed]https://www.youtube.com/watch?v=ouMGDeAAzk4[/embed]
Every Night on Sixth Street - If a night on the town is more your thing, make sure you check out Sixth Street. Sixth Street is a historic street and also the entertainment district in Austin. The nine-block area is full of bars, restaurants and clubs, plenty of merriment to go around.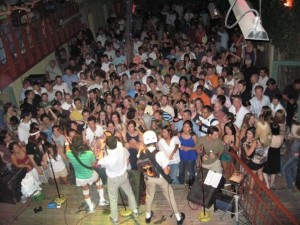 Not much of a scenester? We highly recommend checking out the Congress Avenue Bridge bats, via boat! Thousands (dare we say, millions?) of bats awaken at dusk and spread their dark little wings across the Austin night sky. It's truly a sight to behold!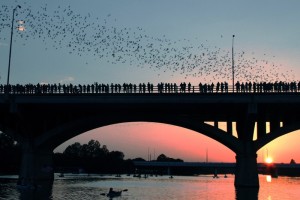 Thursday, August 6
If you've still got some energy left after an eventful week, here's a quick list of fun places to check out in Austin before heading home:
Keep up with all of the NIWeek happening by following: #NIWeek. We'll be tweeting live updates all week so be sure to follow us at @jkisoftware. Visit us at booth #534 and don't miss our presentations! For more information on our events during NIWeek: http://jki.net/niweek