Wow! What a fantastic NIWeek. It may be over but our team at JKI is still reeling from the flurry of information and innovation jam-packed into an amazing week in Austin. From new NI embedded product lines to the launch of LabVIEW 2015 (which promises to help developer "write code faster; write faster code") to technical sessions, social events, and inspiring keynotes.
Here are some of our favorite moments and take-aways from NIWeek 2015:
JKI Won two NI Engineering Impact Awards!
We shared two NI Engineering Impact Awards with our customer Primus Power, first in the Energy category award and then the Community's Choice award! It was validating for our team that both NI and the community recognized the technical challenges that we were able to conquer in order to use LabVIEW and the NI cRIO platform to bring this impactful project to life. Read our award-winning paper, "Controlling Zinc-Flow Batteries and Switch-Mode Power Regulation for Megawatt-Scale Energy Storage."
https://instagram.com/p/6AgQKXHEZb/?taken-by=jkisoftware
LabVIEW 2015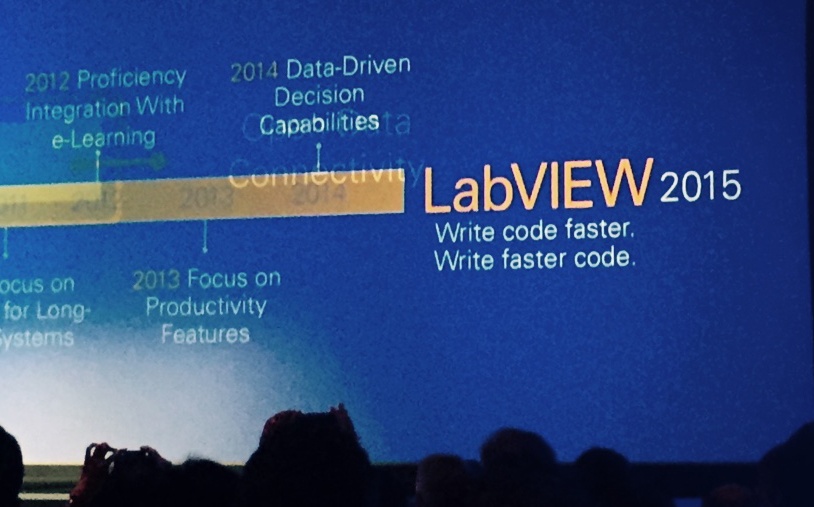 The latest version of LabVIEW is focused on speed and productivity improvements. It has (lots of new features):
Faster project load and application build times - LabVIEW 2015 promises to help "write code faster. write faster code." - This is something we are excited to put to the test. At JKI, we use LabVIEW to help scientists and engineers get their products to market quickly, so the ability to write/built code faster adds tons of business value to JKI's customers.
Right-click Plug-in Framework (inspired by the JKI Right-click Framework and Darren Nattinger's ideas a long time ago) allowing users to create new LabVIEW features programmed in LabVIEW, available directly from the right mouse-click in LabVIEW - very cool!
Shrink Block Diagrams (remove diagram whitespace) - Helps you write cleaner code by removing extra block diagram space. Since LabVIEW coding style is VERY important to the JKI team, this feature is a real pleaser. It's an idea that's been around for a long time, so we're glad to finally see it in LabVIEW.
Hyperlinks in code comments (free labels) - Now your hyperlinks are clickable and open in the browser. This will help you link to documentation, issue trackers, and other references on the web in your code. Very cool!
Also check out Christina Rogers' favorite features in LabVIEW 2015 for more goodies.
NI's expanding embedded product lines
I was especially excited to see Jamie Smith announce some new embedded product lines:
NI 793XR Controller for FlexRIO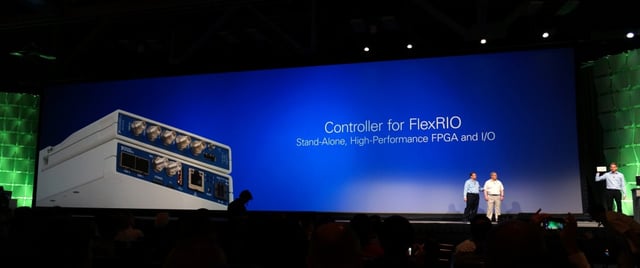 This product will allow us to leverage the power of the FlexRIO boards without the need of a PXI chassis. We believe many projects that require high-speed control on an FPGA will be able to leverage this new product.
Single-Board RIO with the Xilinx Zynq System-on-a-chip

These single-board RIOs bring the power of the CRIO-9068 (NI Linux Realtime) to a more embeddable form factor. If that's not exciting, we don't know what is!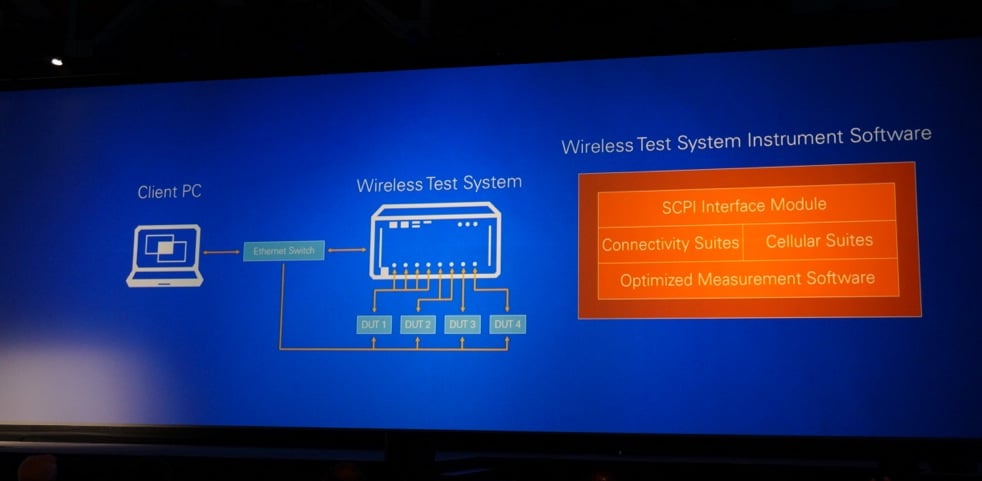 What excites me a lot about the new NI WTS product is that it really brings home the idea that the software is the instrument -- this is a huge step for virtual instrumentation (since I've long felt that NI dropped the ball on this a long time ago) and will have a huge impact on how engineers think about boxed instruments.
The Future of LabVIEW, the Industrial Internet of Things (IoT), and Big Analog Data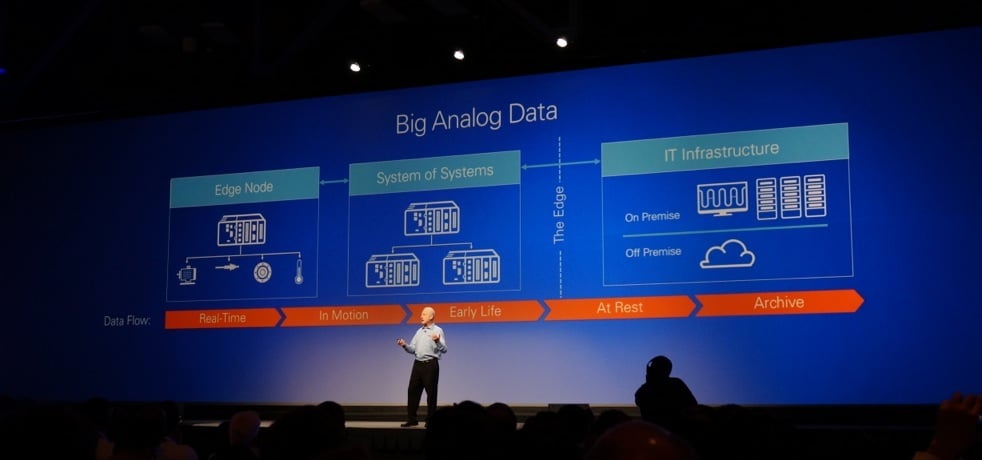 Dr T. (NI's CEO) made it clear to everyone that the future is made up of distributed systems of devices controlling and taking measurements on our world. This Industrial Internet of Things (IoT) will produce a WHOLE LOT of data -- LabVIEW and NI will be ready for that and will be helping lead the revolution.
LabVIEW Runtime Engine in Javascript (in the browser) -- Omid Sojoodi showed a demo of LabVIEW running in the browser and said "Porting LabVIEW Runtime Engine to JavaScript... We're working on it!" That's very exciting and will help keep LabVIEW very relevant.
https://twitter.com/jimkring/status/628945889076211712
Asynchronous Data Wires - Jeff's wires are actually in LabVIEW 2015, but you'll need to dig around for them. These are going to be enormously powerful, I predict. If you've got lots of systems on the industrial internet, my guess is that you'll want to connect them with asynchronous wires ;)
https://instagram.com/p/57E-yjnEej/?taken-by=jkisoftware
LabVIEW is IoT Ready! - Jeff Kodosky also had some inspiring things to say about the Industrial IoT. He said, "The industrial IoT is about connecting machines and systems to improve reliability, productivity, and safety" and "LabVIEW is Industrial IoT Ready!" Well, at JKI we're very excited about that :)
https://twitter.com/jimkring/status/628926606380154880
Mickey McManus talking about the evolving technology and culture: Thursday morning keynote speaker, Mickey McManus delivered such an inspiring speech about the changes we see in how technology and people come together. To watch the video goto NIWeek 2015 Keynote Presentations (then click >> Thu Aug, 6th >> Mickey McManus)
https://twitter.com/mickeymcmanus/status/628925303994253313
JKI's NIWeek Presentations and Social Activites
JKI's Presentations: Javier Ruiz, Tomi Maila and Jim Kring all presented during NIWeek 2015 on a variety of topics including grid energy storage, the JKI State Machine Objects and Actor Framework. Learn more about each of these topics here: http://jki.net/niweek-2015.
https://instagram.com/p/6DY3Z2nEZF/?taken-by=jkisoftware
JKI's Social Media Contest: By far, we had one of the best social media contests in JKI's history, where we asked attendees to snap a creative picture of the JKI logo at NIWeek and share it, with the most creative and fun picture winning a Microsoft Surface3. This giveaway contest generated a lot of buzz during NIWeek and it was tough to narrow down a winner. Hollice Dickens stole our "hearts" with her winning photo that beautifully captured our message. Check out all of the amazing entries at #iheartjki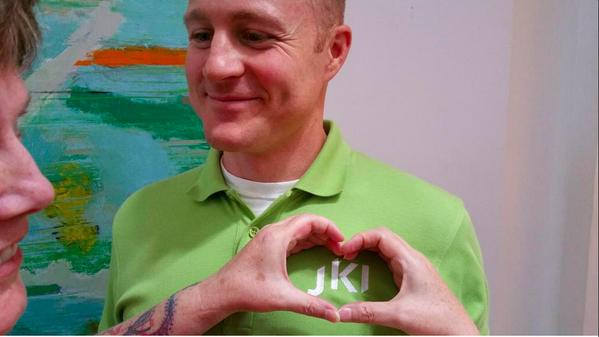 Wrapping it Up
I could really go on and on about all the inspiring things I saw at NIWeek and great conversations I had with wonderful LabVIEW community members. I'm truly in awe of the amazing NI platform and LabVIEW community and consider myself lucky to be a part of it.