Fully-Customizable Flow Cytometer

Challenge
Quickly develop control software for a scientific instrument and improve data processing performance. Develop highly-reliable, user interface software with an intuitive and simple user experience.

Services
Scientific instrument embedded control and data processing software design and development. Visual design and development of graphical user interface for end-user software application.

Outcome
Fast time to market. Modular software to power an entire instrument product line. Intuitive, fresh and responsive, end-user software. A successful, sellable product that customers love.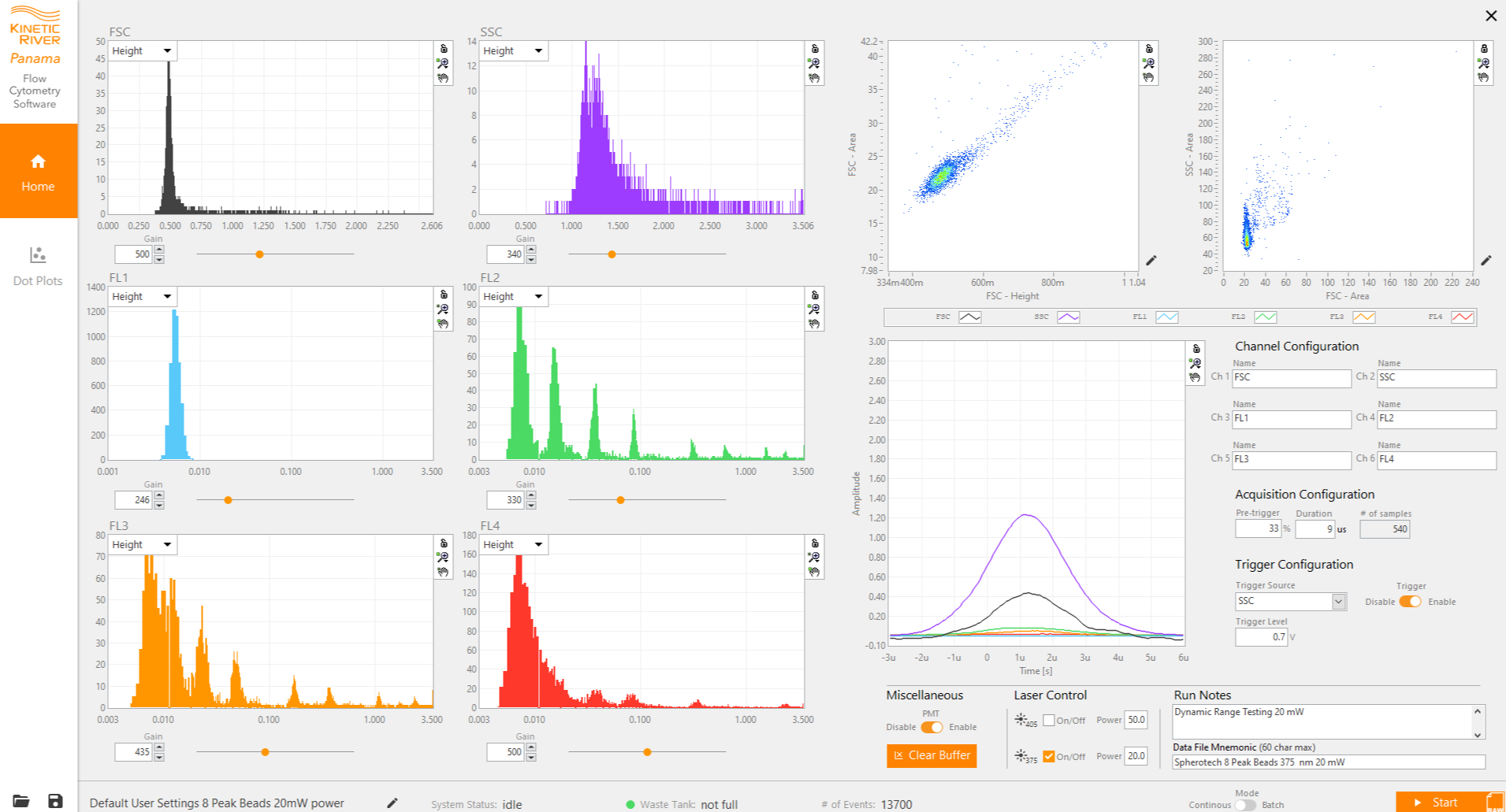 Figure 1. Panama Software Dot Plot Analysis
"Most of the time, the JKI team knew exactly how to do what we needed. And if they didn't know, they knew exactly where to look to find out."
Giacomo Vacca
Kinetic River founder and president
Kinetic River Enables Cutting-Edge Biomedical Research with its Fully-Customizable Flow Cytometer
How JKI developed an intuitive and flexible software suite for a next-generation biotech instrument
By Philippe Guerit, Henry Sillin, Javier Ruiz
Used in research and clinical laboratories, flow cytometers are becoming increasingly important for many applications. These complex instruments, which detect and measure physical and chemical characteristics of particles and cells, are critical for analyzing cellular material that can lead to better understanding and diagnosis of diseases like cancer.
In flow cytometers, samples of a material are suspended in liquid. The cytometer funnels one cell or particle at a time at high speed through a laser beam. Researchers often use fluorescent markers, dyes and stains to identify various characteristics of the particles.
Kinetic River was founded in 2010 by Giacomo Vacca, who holds a Ph.D. in applied physics and has over 50 patents in microfluidics, including a technology that boosted flow cytometry throughput by a factor of 30.
The company completely redesigned its flagship platform, the Potomac, to establish the basis for an extremely flexible, fully-customizable instrument.
Typical flow cytometers use lasers of standard wavelengths (such as 405 or 488 nm). The Potomac offers not only these but enables customers to use any number of different types of lasers, including unusual ones such as 266 nm. The user can also completely customize detectors – typically photomultiplier tubes (PMTs) or avalanche photodiodes – in the instrument. The Potomac platform recently received CE marking so that it can be commercialized in Europe.
Kinetic River hired JKI to develop software to control the lasers, PMTs and data acquisition. The company wanted an intuitive, streamlined user interface that would provide flexible control of the instrument and display an appropriate level of information without overwhelming users with distracting detail.
Second was to develop complex, highly reliable software that featured an intuitive and simple graphical user interface. The software had to be flexible while also presenting data in an easy-to-understand format.
"We needed a firm that knew what they were doing," Vacca says. "JKI has the deep expertise that enabled quick execution on the project with almost no ramp-up time. They were able to come in, hit the ground running, and develop software quickly for this product."
JKI struck a balance between the sheer amount of data generated by the instrument and what needed to be displayed to the user, according to Philippe Guerit, JKI partner and principal engineer. "We have a lot more data saved on disk than what we actually display," he says. "We save that data so it can be analyzed in more detail later, if needed."
Ready to take your software to the next level?
The interface also needed intuitive controls that allowed users to change settings, such as adjusting power levels of lasers, enabling PMTs and adjusting PMT gains. The design features PMT controls under each histogram, providing direct feedback on any adjustment. In addition, the user can quickly disable PMTs completely, which helps protect the instrument.
"Panama is now the standard software we'll incorporate in all the Potomac products. And likely some version of it will also go into every other product that we sell."
Kinetic River founder and president
Kinetic River dubbed the finished software package "Panama." In announcing the product, Vacca said:
"The Panama software suite is feature-rich and has been designed to be intuitive and user-friendly."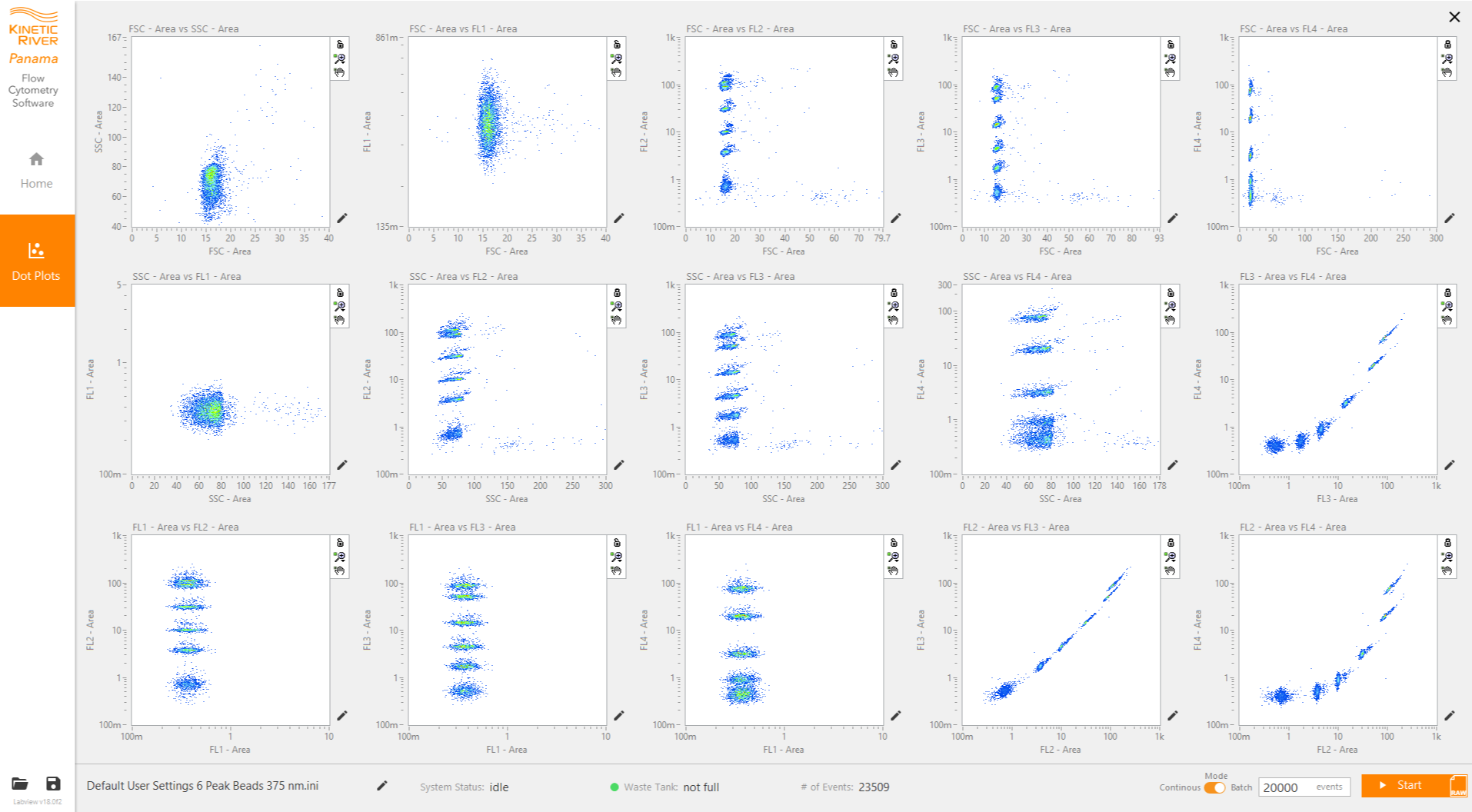 Figure 2. Panama Software Main User Interface
The Potomac platform and the Panama software are significant developments for the industry. The platform's flexibility means scientists can use deep-UV lasers that excite endogenous fluorophores, such as certain amino acids, proteins and metabolic compounds that occur naturally. That means that no labels are required.
"The ability to perform label-free studies of cells and particles brings new power to researchers," Vacca notes. Having to label cells can interfere with their natural state, potentially impacting research. What's more, labelling cells is laborious, time-consuming and expensive, so a label-free approach saves time and money.
"I'm very happy with the look and feel of the graphical design. That's going to be a big selling point for us because it is so appealing, intuitive, fresh and responsive."
Kinetic River founder and president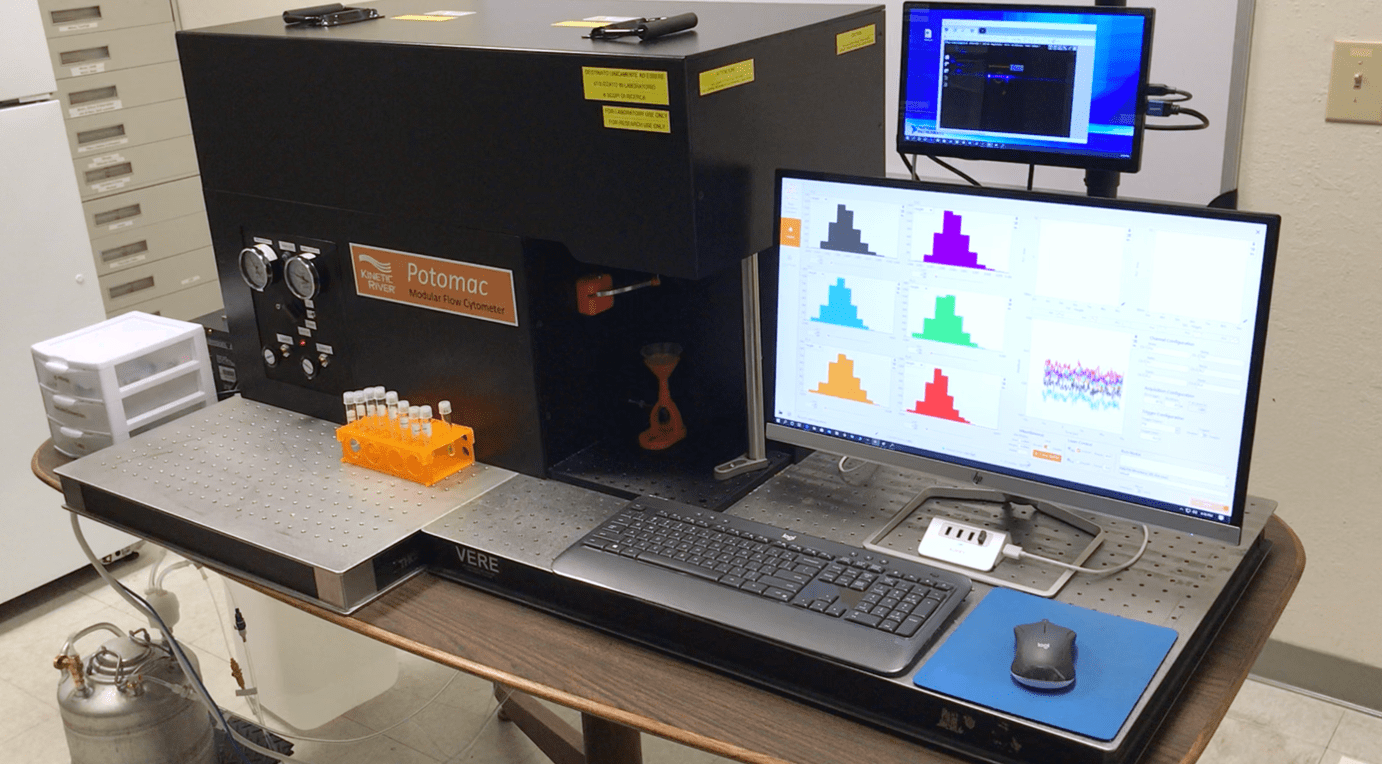 Status and next steps
The company recently shipped the Potomac with Panama software to the National Research Council in Naples, Italy, which is using it to test water quality and to perform label-free analysis of biological samples.
JKI continues to work on Kinetic River's next project, developing a time-resolved flow cytometer – an instrument capable of capturing signals on extremely short timescales. This project presents an even greater challenge because it involves even more data and higher throughput, says Guerit.
Kinetic River has solid confidence in JKI's ability to meet the challenge. "The JKI-developed Panama software has elevated the Potomac to be more than just a standard lab instrument. It is now the standard software for all our Potomac products," says Vacca. "Some version of JKI code will likely go into every other product that we sell.

897 Independence Avenue, Suite #4A
What does success look like for your project?
Download the PDF to print it and share it with your colleagues.
Kinetic River Enables Cutting-Edge Biomedical Research with its Fully-Customizable Flow Cytometer