Test your LabVIEW Code the JKI Way!
Sign-Up to Download the Toolkit for Free!
Caraya is a simple and fast way to test your LabVIEW code. It takes a whole new approach to unit testing; your VI is your test! Plus, Caraya is used by the JKI team of LabVIEW experts to test our own code. Try it today!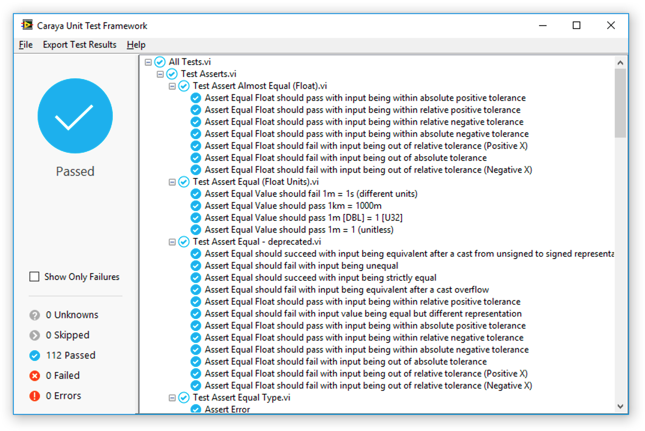 What Can this Toolkit Enable You to Do?
Write tests while you code - Caraya allows you to convert your manual test VIs you use for debugging into unit test cases with nearly no effort.
Run tests quickly - Even running the tests is easy, just run the test case VI.
Free and open - take advantage of support from JKI and an active community in the JKI forums
Scalable and extendable - You can create custom test report types by extending the built-in features of Caraya
Is this Toolkit Really Free?
YES, you can use the toolkit free of charge on commercial and non-commercial projects :-)