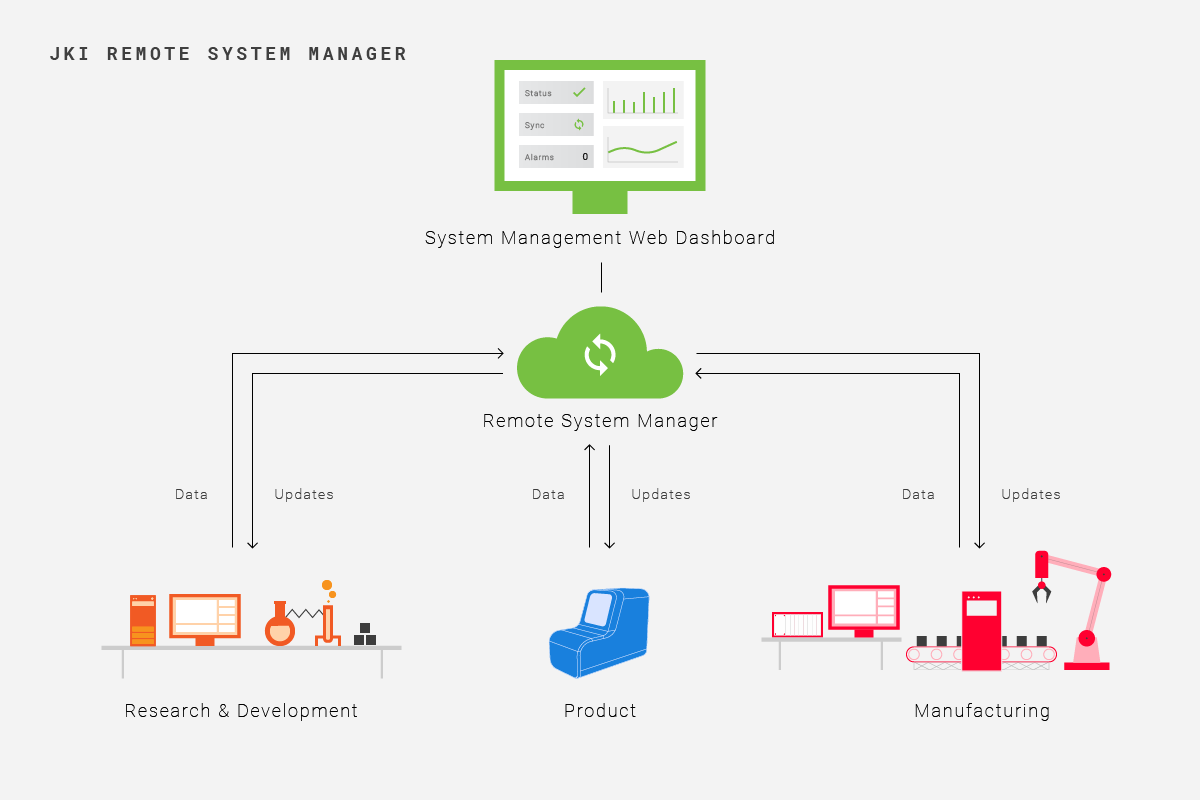 Manage Remote Systems Like a Pro!
Tired of manually configuring and deploying new systems? Always wanted to remotely monitor your systems from a web dashboard?
The JKI Remote System Manager will allow you to:
Setup your NI SystemLink server in no time
Configure new workstations or products in the field with a 1-click wizard

Download required software and drivers

Subscribe to package feeds in order to keep software up to date
Boot up system in "configuration" or "run" mode
Select data for broadcasting to server

Easily publish new packages to server with our LabVIEW project templates
Integrate the build process with continuous integration (CI) servers
Customize web dashboards for remote system monitoring
Here are some case studies where we used the JKI Remote System Manager:
Smarter Sorting Case Study

Next Generation Environmental Compliance

JKI took an existing early LabVIEW-based prototype design, built by Smarter Sorting, developed and iteratively evolved the prototype into a robust system that supports 2-way interaction for stationary, vehicle-based, and portable SIS (Single Item Sorter) workstations. This system is designed to aid on-the-spot, regulation-compliant sorting decisions by making recommendations to users.