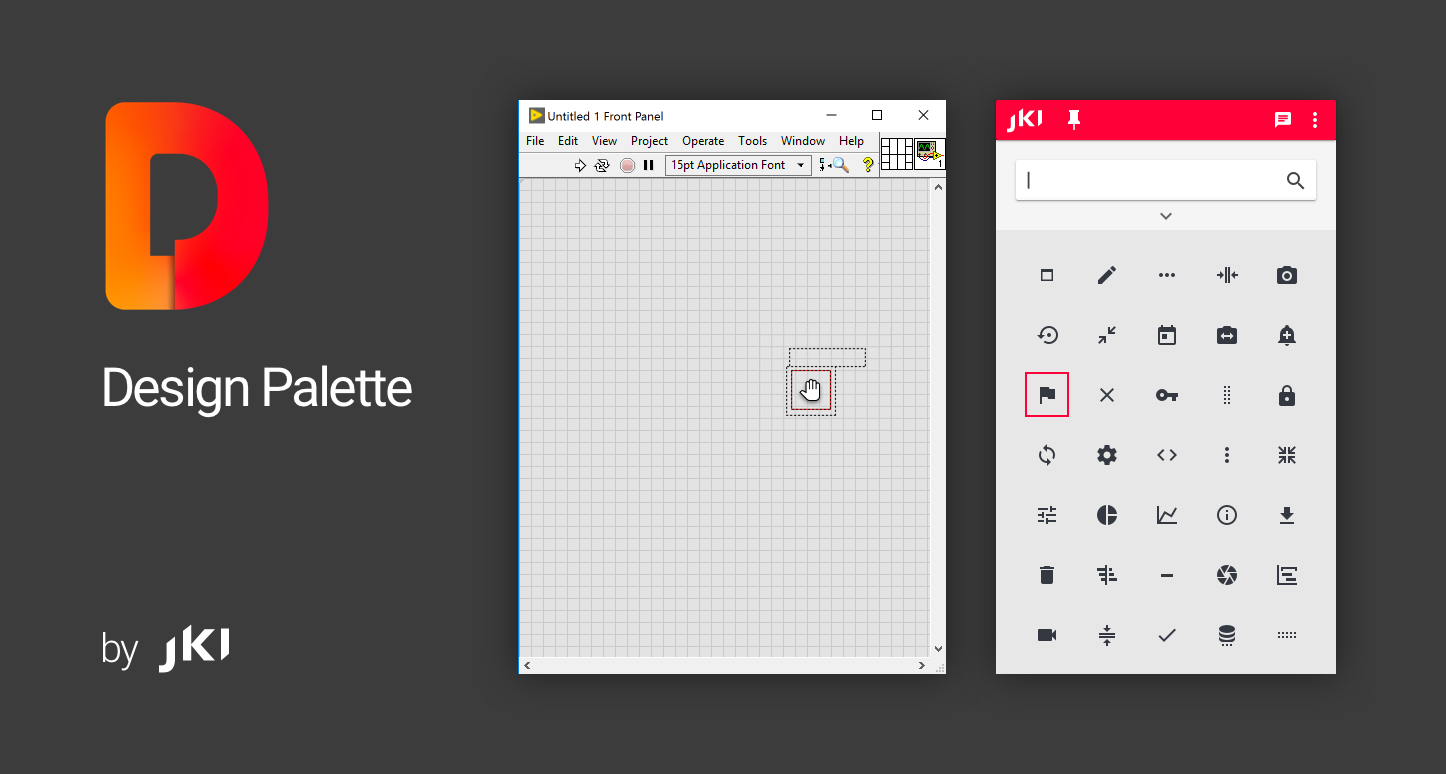 Download JKI Design Palette for LabVIEW
(Includes the JKI Flat UI Controls 2.0 Toolkit!)
Note: The above link only works on the Windows platform. You will need to have a recent version of VI Package Manager desktop app installed on your Windows system (and it's automatically installed with LabVIEW). Please see specific instructions below.
System Requirements
LabVIEW 2015-2019 32-bit for Windows
Sorry: Mac, Linux, and 64-bit LabVIEW not yet supported.
Additional Resources
Download and Install the VI Package Manager (VIPM)
The VI Package Manager (VIPM) is the recommended method to download and manage your LabVIEW Add-ons and gives you instant access to the Tools Network from your desktop.
Contact Us
If you require expert assistance with your project, such as custom software or system design and development, please contact JKI's professional services team to request a quote for your project.